Dance Orchestra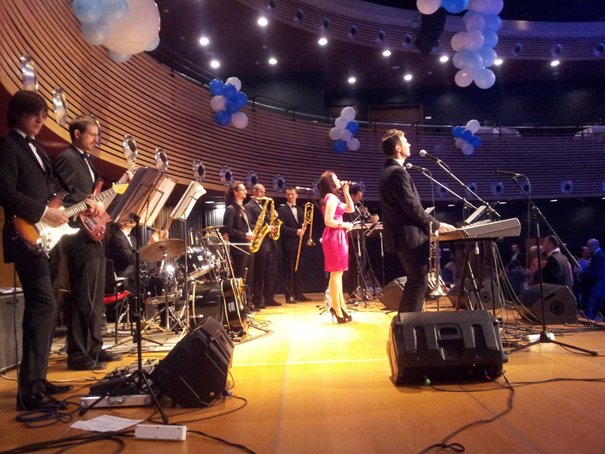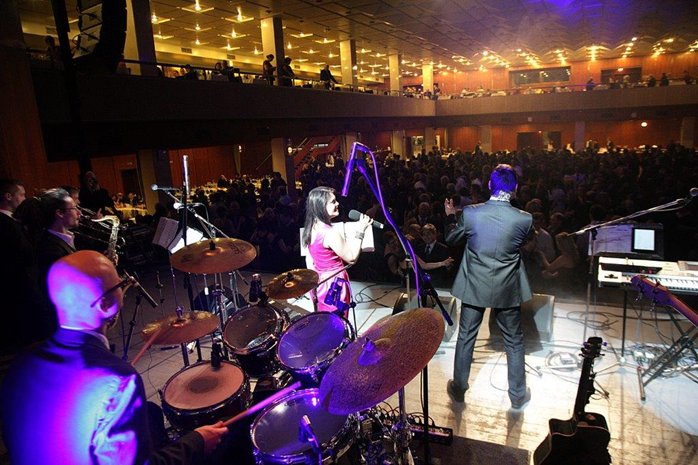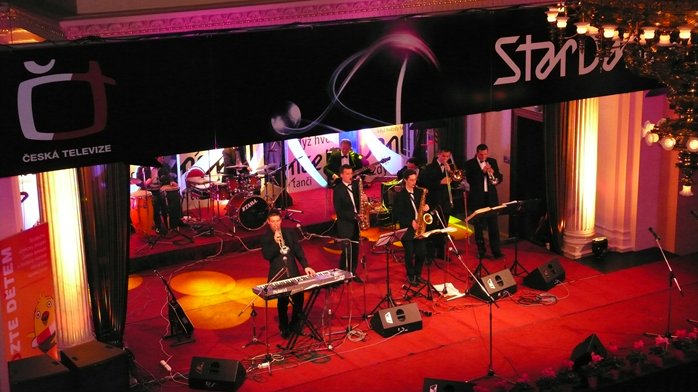 Musical performance on the highest level, professional presence and stirring programme. Cultural events!
Vaudevills, balls, open air, celebrations, firm and privat parties, receptions, exhibitions, cooperation with artists.
Brass music - czech and german songs of brass and folk music.
Timbre music amazes you by the greatest hits of pop music, makes the atmosphere of authentic brass music or
makes you dance in rhytm of rock & roll or melodies of swing and everegreens of 50's and 60's.
And all this "in the big style" and in style costumes.
original casting and sound of the group
every musician can play 2-3 music instruments
humurous action moderating
adaptability and variability:

small actions - eintet,duo,trio
big actions - 4-16 musicians